four capes 'photographs' unbuilt architecture from the 1960s
In tribute to the legacy of Fernando Higueras, Spanish visualization studio Four Caps designs a photographic report that conceived the unbuilt works of the renowned architect. Through the use of 3D technology, the series gives new value to buildings never built and forgotten between the 1960s and 1980s. Rather than simply imagining what they would look like today, the images depict the buildings in their original imaginary contexts, as if they had actually been built and photographed at the time when they were first to be designed.
multipurpose building in Monte Carlo, 1973 | all images by Quatre Caps
architecture designed by fernando higueras
The series summarizes Fernando Higueras' 20-year design journey, in particular describing what his proposed works from the 1960s to 1980s would have looked like had they been built at the time. Quatre Caps imagines not only the architecture of this period, but also the "photography" using the technology of the time. The studio contemplates 20 years of unconstructed works through the photographic lenses of the 70s, 80s and 90s, using different cameras, reels and developments, and processing techniques such as fading reds and more.
Explaining their concept and series, Quatre Caps comments: "Architecture, except on rare occasions, is built. Rare are the cases where an initial purpose that did not come to be constructed, comes to be transcendent. Generally, unrealized projects disappear without the possibility of revision; the same way unfilmed scripts die. How would they really have been? What relevance would they have achieved? Can a single work change the trajectory of an entire discipline? In a way, they all do.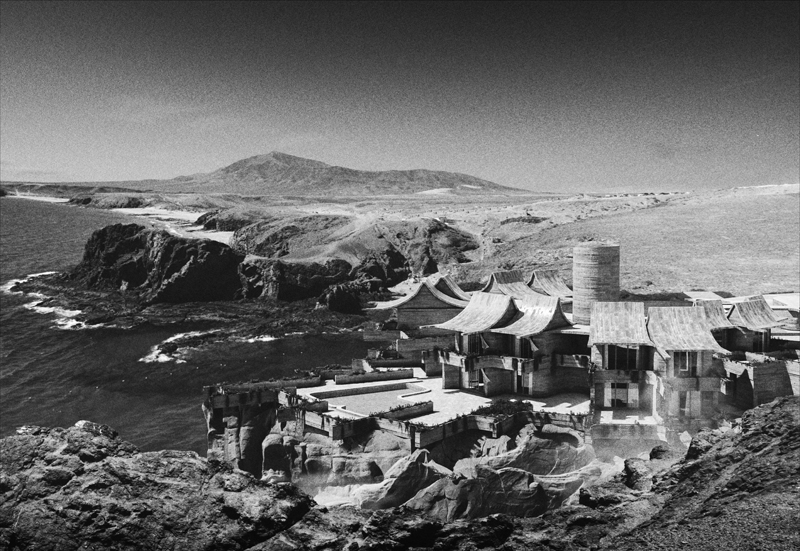 Wutrich House, Lanzarote, 1964 | Mamiyaflex C2 – Kodak Plus X Pan, developed with baryta paper
"Any work constructed will open a path, elevate a style or even be part of the culmination of a movement. Everything adds up and everything influences in one direction. It's a living web of styles halfway between cooperation and survival. A multiform mass that normally walks and sometimes jumps.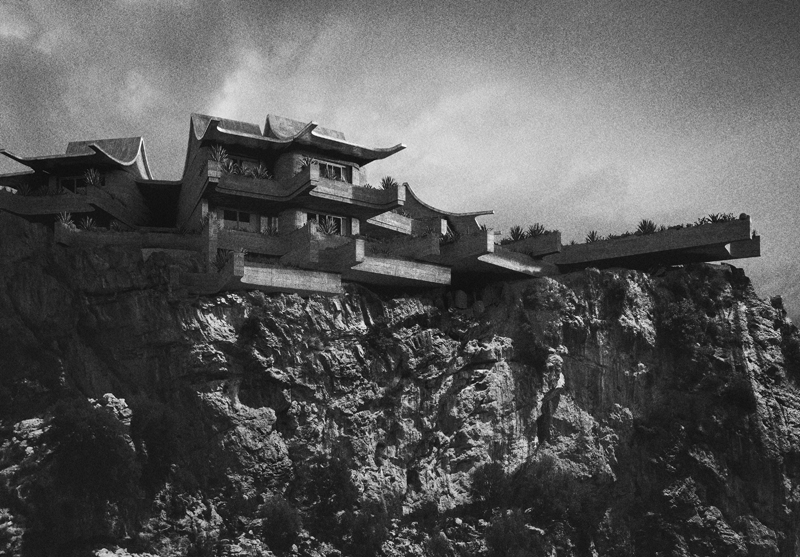 Wutrich House, Lanzarote, 1964 | Mamiyaflex C2 – Kodak Plus X Panoramic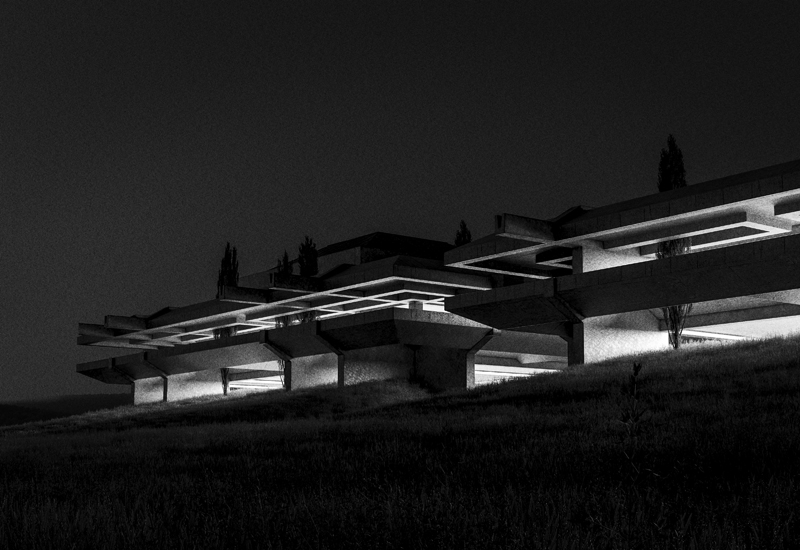 laboratory for Asland Cements, 1967 | Hasselblad 500 EL – Kodak Verichrome Casserole